An Offer For Hack Proof Your Business Readers
Bonus Material: Cyber Security Self-Assessment Scorecard
I am providing my Cyber Security Self-Assessment Scorecard to readers of my book, Hack Proof Your Business. This is entirely free and without obligation.
This self-assessment will provide you with a cyber security risk score, and a method to establish where your company stands in terms of cyber security protections.
Here's How It Works: Answer each of the questions provided and give yourself a score. This should be done by the business owner, managing partner, or CEO. If you don't know the answer to the question, then assume it is not being done correctly. As person is charge of your company you should be able to answer all of these questions without asking anyone on you team. Don't have your IT provider fill this out. This is gauging your understanding of the current status of your cyber security readiness.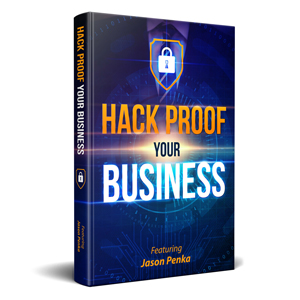 Complete the information in the form and get instant access to download the self-assessment.
Important! We hate spam as much (or more!) than you and promise to NEVER rent, share, or abuse your e-mail address and contact information in any way.